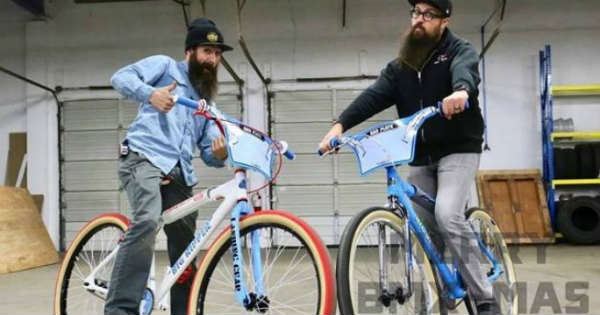 We are coming close to the holiday season and this period is one of the happiest ones in the year. Many gifts and amazing presents are going to be exchanged, thus if you are running out of ideas, you might consider taking a look at this video. Namely, we are going to be taking a look at Aaron Kaufman and his shop, along with his fellow worker Jon who received a nice and early Christmas present. Yes, they have not waited for long until they received their first present, the amazing Mike Buff bicycle.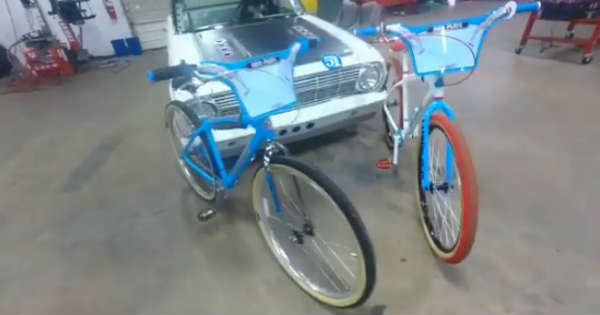 However, the bicycle came in disassembled and they had to assemble it starting from scratch. This was not a difficult thing for them to do hence they have all the necessary knowledge to put together the Mike Buff bicycle. But the fun does not stop there. They even had the chance to have some fun time with it throughout his shop.
Even though the video is fairly short and we do not get the chance to see every details, it is clear to all of us that all of us that they are having some great time. Obviously, we are not used to seeing these boys like this, and this is surely going to be a nice opportunity for them to flex their muscles and relax after the long hours of work with cars and pick-ups.
What do you think, would you consider this Mike Buff bicycle to be the perfect Christmas gift?
At last, check out the worst Christmas gifts that people have ever received.