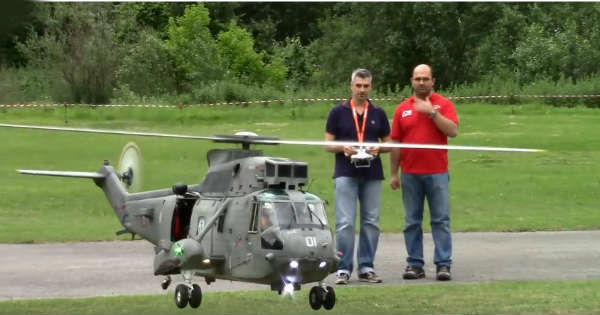 The boundaries of coming up with a rare and unique design have been pushed far away hence people are constantly making some of the most incredible inventions. They really do put in their effort and even though the idea might sound funky at the start, the final product is something that will amaze the audience. If you thought that RC vehicles are just toys, you were most certainly wrong. Namely, we are taking a look at a gigantic RC helicopter in action and you will soon realize why this is something more than just a toy.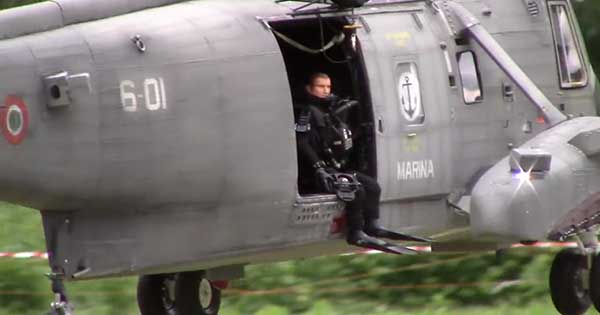 Even the way that the helicopter is brought to the scene where many people will be enjoying the sight is absolutely amazing. Another RC truck is towing the gigantic RC helicopter on a trailer. It took some time for the guys to set everything in place and to prepare this monster for action.
Then, just seconds after, it was time for the thing that we have all been waiting for. Little by little, the helicopter gained speed of the wings which caused it to elevate in the sky. Many people were left in wonder by the loud sound that it created.
Yes indeed, the sound was so loud that it resembled the sound of a real and full sized helicopter. It moved through the sky with ease.
There was couple of lights mounted on it, which can be used to maneuver the helicopter in the night. This is certainly a "toy" that everyone would want to have!
Finally, check out these gasoline-powered RC vehicles!