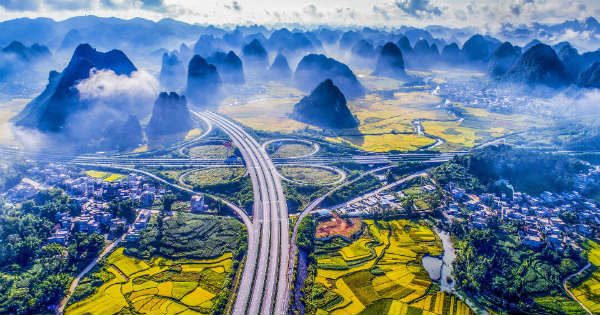 As most of us already know, cars are currently built with the most pristine of precision, but all of this comes with a cost. There is couple of requirements that modern cars have, and one of them surely has to be modern roads and highways. The country that the most thoroughly thought about this problem surely has to be China. The land of the rising sun is constantly investing millions and millions of dollars into modernizing their road, and the Hepu Napo Expressway is here to show you just why and how this is possible.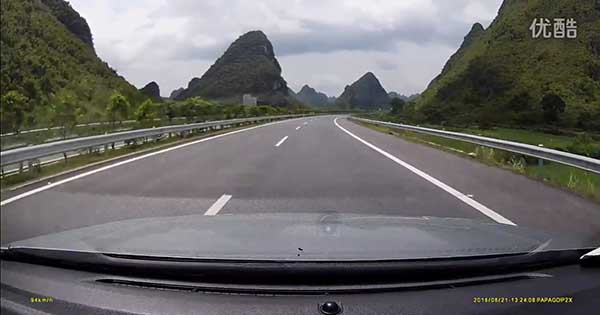 Yes, China has just been able to finish the built of this glorious road that will present the future of how highways should be built in the future. At first aerial view, the area might seem dull and empty, but be sure that this modern piece of asphalt will be a crucial pivot point in the future of highways.
It is built in the middle of thick and green vegetation and there are many small hills, trees and field that surround the Hepu Napo Expressway.
In the video we will take you through 18 minutes of journey across the whole modern highway and all of its intersections, which are there to show you why it is as good as it can get.
You can drive from Daxin to Guangxi in the southern are of China on the Hepu Napo Expressway. Once you are there for the first time, you will wish to never drive on any other road!
On the other hand, these are the best roads in America!