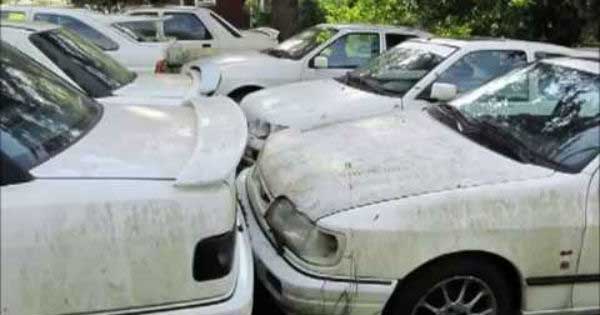 Knowing the fact that each and every one of us is fully in love with cars and speed, then taking a look at a video or a picture that captures some vehicles in awful condition is utterly heart-breaking. Yes indeed, we have been through many such situations where cars were left away to rust in the field, without even anyone thinking of resurrecting them and giving them life yet once again. This is especially true with the huge number of Ford Sierra RS Coswroth that can be seen spread out all across this field.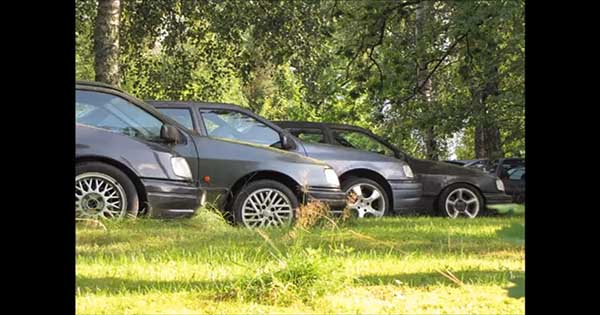 You will be surprised by the huge number of cars that are located there and once you realize that each and every one of these cars once ruled the streets, you will feel the horror.
It is absolutely like a graveyard where huge number of Ford Sierra RS Cosworth have been taken and left to rust away completely. Funny enough, you cannot find other colors than white, black and grey.
Yes, all of the cars there are in these three colors, and they have all been sorted that way. We do not know the exact reason behind why so many cars have been collected on one field, and eventually, why they have been left like that to rust.
It is a really awful experience and every Ford lover is going to wish to have at least one of those legendary cars, cars that once ruled the streets of our cities. What a total waste this is!