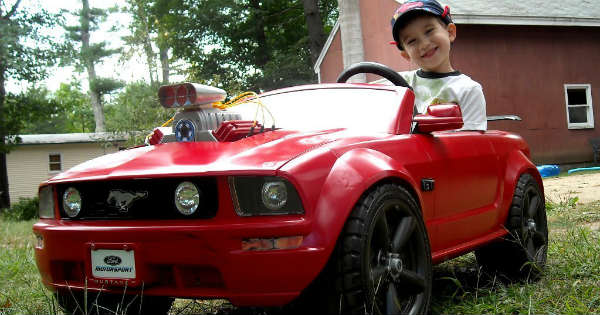 People often have a tendency and feel the urge to make something unique and something special with common objects that they have in their garage or home. That many times we have seen and witnessed situations in which the final product indeed looks amazing and nothing could beat the fact that they are extremely useful inventions. However, there are times where the fun is all that matters. Hereby, this dad decided to build the ultimate Power Wheels Mustang for his son, the only toy car that he will need throughout his childhood.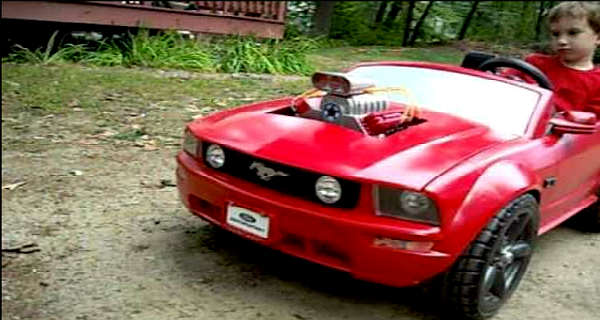 So what can be so special about a Power Wheels Mustang? Well, even at first glimpse, you are surely going to notice the massive blower that is sticking out from the hood. He took the engine out of an aftershock jeep. It is wired up and connected to all of the switches that you could find under that hood.
You could also find the charging plugs and the battery there. However, probably the best part about the Power Wheels Mustang is hearing to its engine in action. Once his son powers it up, you could hear the roar and the loud sound that is created by a normal engine.
This 18V monster of a Power Wheels car is even able of drifting. Yes, if the sound was not enough, we even see this little monster in its true shine.
His dad surely did an awesome job and his son surely has one of the best toy cars!