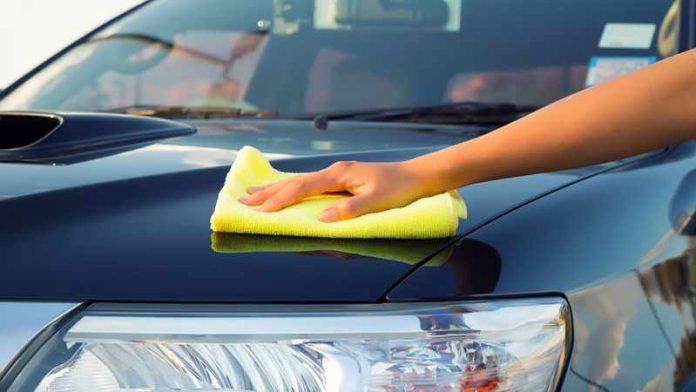 Cleaning can be tedious at times but it becomes much easier with the right tools. In this article we will discuss the various types of microfiber car cloths available and what to look for when shopping for one. Microfiber towels come in different forms, sizes, shapes, and color codes. When shopping for one, consider the package, the brand, absorption rate, material, quantity, and quality among others. These super convenient cleaning cloths are designed from microscopic fibers that attract dirt and suck up bacteria and germs, helping you to keep the surfaces sparkless without the need for heavy chemicals. Unlike traditional cleaning car cloths, microfiber is versatile, strong, and gentle.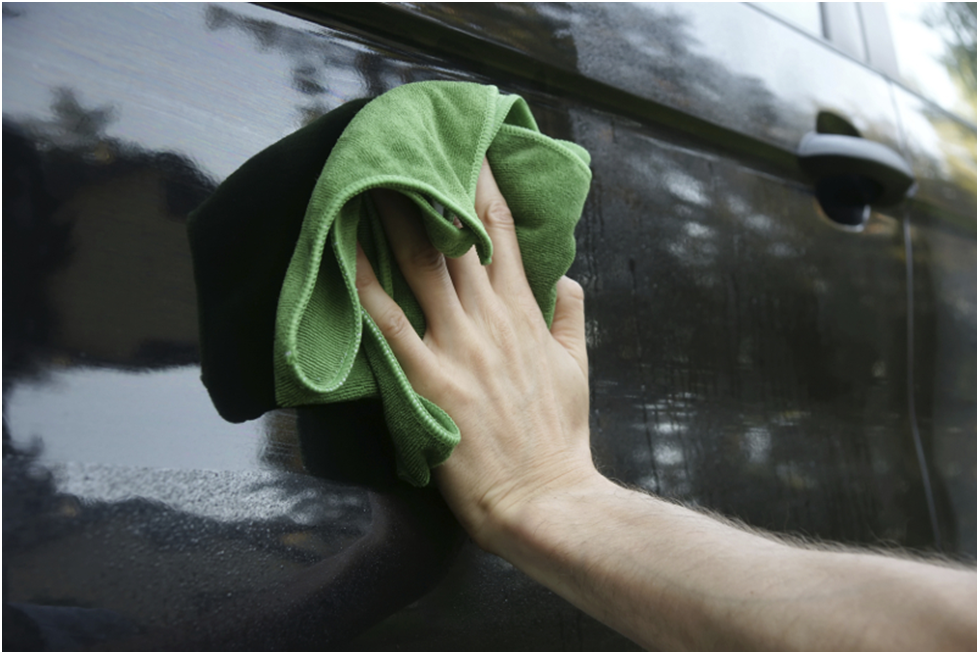 Types of microfiber towels for cars
Generally, these cleaning cloths come with a highly absorbent waffle texture. They also feature tiny depressions and a high surface area for extra absorbent. The waffle texture makes the cloth easy to wash after you have cleaned your vehicle. plus, if you looking for a good towel to clean your tires and chrome, a waffle microfiber towel may come in handy.
Suede microfiber towels have a silky surface and are best for polishing the SUV, truck, or car surface. Their satiny feeling makes them ideal for polishing chrome and metal items on your vehicle. Aside from polishing the car areas, you can use suede-style microfiber towels to remove dust and other debris. However, it is a matter of preference when it comes to choosing either waffle or sued-style.
These cleaning towels are ideal for wax removal on your car. They can also be used for basic cleaning and water removal. If your car is wet and you need to use it immediately, you can dry it up using a medium pile towel.
Nevertheless, they are only designed for coarse surface area. On the other hand, long pile towels are extremely soft and highly absorbent. They can buff and shine up your car without scratching it. Read more here https://guidetodetailing.com/detailing-tools-guides/microfiber-towels-tools/
Key features
The right microfiber towels are thick and highly absorbent. They can absorb more wax and polish without leaving any streaks behind. Generally, these cleaning cloths are measured in grams per square meter (gsm). Thicker towels have higher gsm and tend to be more expensive than their lighter counterparts. If you are looking for a towel to dry up your car, consider one with approximately 200 gsm. Basically, the thicker the towel the better.
Microfiber car cloths come in a variety of sizes to choose from. Still, the best ones for car detailing range from 12 by 12 inches to 16 by 27 inches, which is approximately the size of a hand towel. Use smaller and more lightweight towels to clean the windows and mirrors as well as its interior. For the exterior surfaces, use, use the larger ones.
Most cleaning towels are made of a mixture of approximately 20 percent polyamide and 80 percent polyester materials which are soft and absorbent. The more the levels of polyamide the higher the absorption rate. Cleaning towels that are high in polyester are most likely to leave lint behind. It is important to choose a towel whose composition is well balanced as this can affect its ability to remove dirt and debris.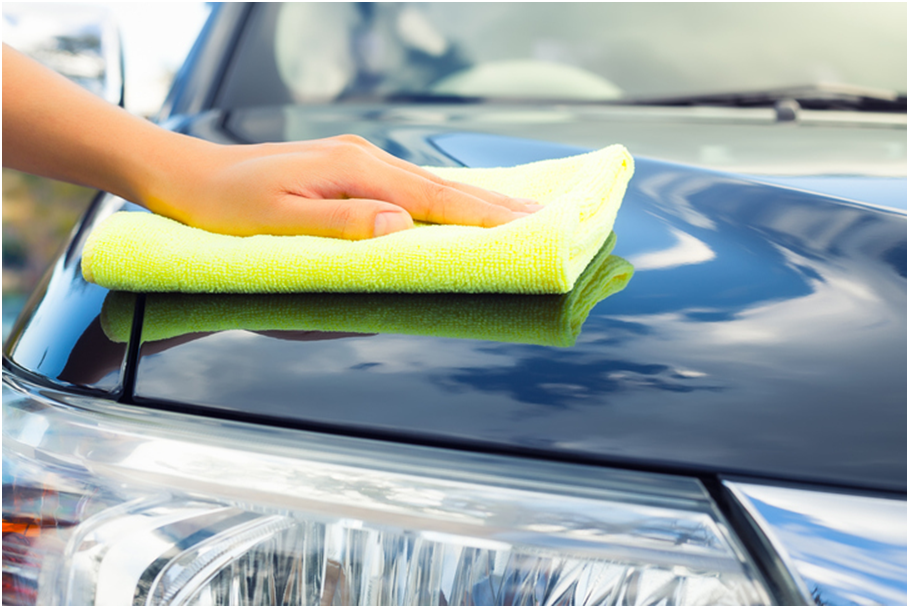 The main purpose of using cleaning tools is to make your work easier. A good microfiber towel should clean the car surfaces without leaving any lint r scratches behind. The towel should also be highly absorbent and easy to wring out.
Although the color of the cleaning cloth may not affect its ability to clean, it is important to practice good color-coding.
Color-coding helps in better organization of the cleaning supplies. This means you won't accidentally transfer one product onto the wrong towel.
The best part is, these cleaning towels come in multiple colors, depending o your taste and preference. Darker colors are ideal for cleaning exterior surfaces since they are easier to clean.
It goes without saying that, a high-quality microfiber towel cleans better and lasts longer. The quality of cleaning cloth is determined by its fiber density, filament size, and weave.
It is also wise to pay close attention to the price of the item as it can tell you the quality of the item. Cost and quality are often related therefore if the price of the item is too low, that's a key sign that it may not of good quality.
The number of microfibers towels you choose to buy depends mainly on the number of times you plan on detailing your vehicle. If you plan on cleaning frequently, then a value pack with several towels may be the right option.
This means you won't have to run out while cleaning. Typically, a single pack carries approximately three to six towels while others may feature 12,50 or more. Plus, most retailers offer discounted rates for towels bought in bulk.
While microfiber cloths can be used to clean up almost all surfaces, there is a cleaning cloth for every surface type. Delicate surfaces like windows and mirrors, use satin-smooth towels to avoid damaging the surfaces.
Waffle weave microfiber towels are ideal for cleaning exterior surfaces of the vehicle like the tires and chrome since they can help remove large debris, water deposits, and stains. Still, the type of cloth to use will depend mainly on its quality. Click here to read more.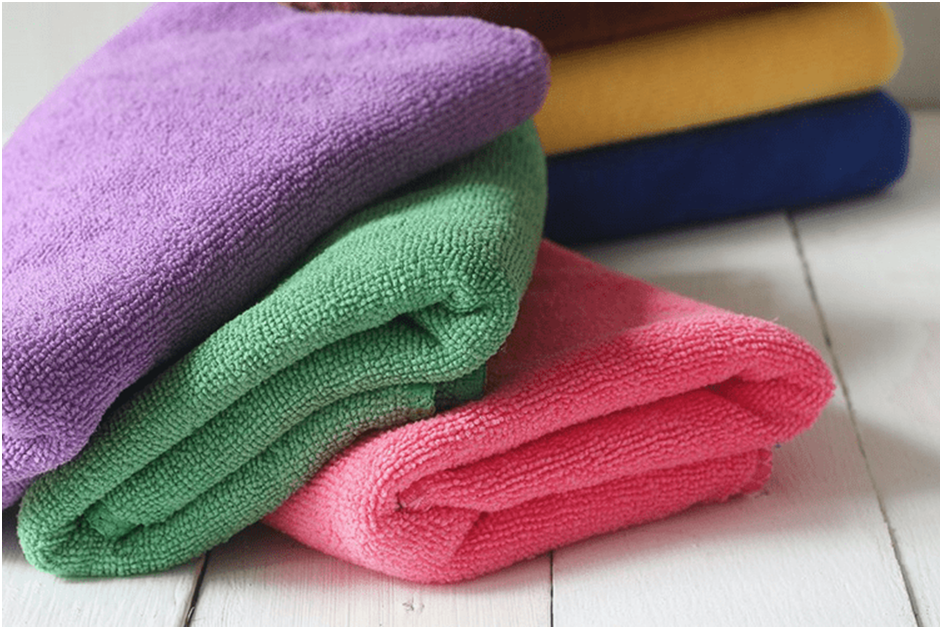 Conclusion
The benefits of using a microfiber cleaning cloth are vast since it is eco-friendly, durable, sturdy, and relatively inexpensive. However, choosing the right cleaning cloth for your car can be tricky especially with the multiple choices available in the market. When it comes to microfiber, the type of material counts as it determines the absorption rate. Go for brands that provide clear info about the quality and density of the cloth along with specification on how to use it. Finally, pay attention to what other customers are saying about the cloth's durability and density.