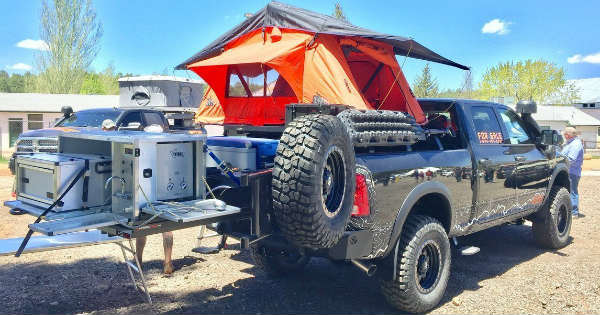 Overland adventures are growing in popularity. For instance, this year's Overland Expo event drew 22,000 attendees from across the globe. According to the same source, that represents a 20% growth for the fifth consecutive year. Clearly, there's a fast-rising buzz to this cross-country pastime. But what's actually involved? Simply, what is overlanding, and how can you get into it? We want to help.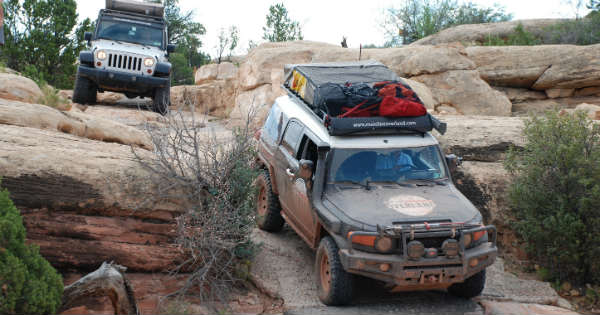 Keep reading for 5 central overlanding facts to help get you started on your next adventure!
1. Automotive Meets Outdoors
Overlanding is a hybrid of the automotive and outdoor industries.
If you're into big cars and epic outdoor adventures, then you're in for a treat.
The basic idea? Kit out a 4WD vehicle for an overland trip into the wilderness. First, plot an epic on-road and off-road route to a destination, or set of destinations. Next, pack up everything you'll need to survive the journey. Finally, hit the road (or the dirt track).
2. Camping Culture at the Core
Overlanding is often seen as 'car camping'.
Ever seen those jeeps with a fold-out tent on top and a ladder leading up to it? Well, those are often an overlander's bed of choice.
However, in reality, overlanding is far more than that. It's more than just taking a car on a camping trip. It's true that camping is a core component of what you'll be doing. But it's really just a symptom of the overall goal: to have a self-sufficient adventure in the wilderness.
3. Self-Reliance Is Central
Self-reliance is a cornerstone of overland adventures.
It's about equipping yourself to contend with every situation you could come across. You need food, 'accommodation', tools, clothes, water, gas, and so on. Your vehicle must be able to cope with any terrain, in any condition it may be in.
There may be no-one else around to get you out of trouble. You need to take everything you'll need in one set of wheels.
4. No Limits or Restrictions
Overlanding is for everyone, and (if your vehicle can handle it) you can go anywhere.
There's no restriction on who can get involved. It's a growing community of people who just want to harness the spirit of adventure and get out there.
Young, old, man, or woman- it doesn't matter. Got a 4×4 and a desire to do something epic? Then overlanding is for you. Old hands have been at it for a while now. Camping aficionados and big car enthusiasts know what it's all about.
Newbies can go along to seminars and workshops to learn how it's done. Remember, you'll need insight into the right shelter, equipment (such as Toyota Tacoma Overlanding gear) and mechanical skills.
5. Joy in the Journey
The destination is cool.
Overlanders plan a route to a set point. They may begin the journey with a set goal in mind. They'll know where they're going to end up.
But they might not! It's far from essential. In truth, the real joy of overlanding is the journey. It's about the process of getting somewhere, and the adventures you have along the way.
What Is Overlanding? Final Thoughts
What is overlanding, then?
It's an epic vehicular adventure in the great outdoors. Pack up a car with everything you need and hit the wilderness. Anyone and everyone with a passion for the camping, driving, and the pursuit of adventure is sure to revel in this new recreation.
Once you've mastered camping with your truck, going to
the water can add a unique experience. Load up your gear in your
sportfishing boat and head to the nearest island for a night under the
stars. There is nothing like camping next to the water and being able
to fish for your dinner.
Like this post? Read more like it in the 'For Fun' section of the blog now!