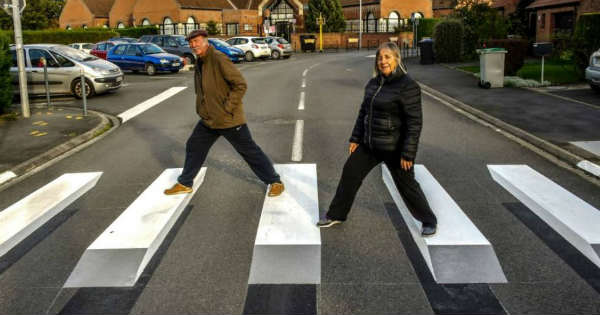 Hence most of us spend most of our time somewhere on the streets; whether as pedestrians or drivers, we would all love to make sure that we are safe no matter what. However, things are not as shiny as they look and accidents are prior to happening every now and then. Hereby, as a possible solution to all of the problems there, we are going to take a look at these 3D zebra crossings that appeared in couple of cities worldwide. Yes, they actually do exist and their goal is to raise the road safety to a whole new level.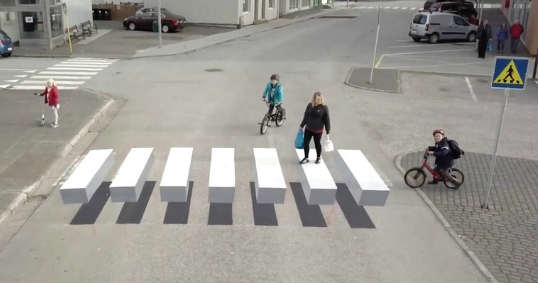 These painting on the roads are in fact an illusion that is created just so relentless drivers would slow down and think that there is an obstacle on the road. Ísafjörður, which is a small fishing town in Iceland, was the latest place where these 3D zebra crossings were set for use. Their environment commissioner, Ralf Trylla who supervised the project, said that he had got this idea by another similar scheme in New Delhi, India and decided to make one on his own.
Not only that they give the illusion to the drivers that there is something down there on the road, but they as well make the pedestrians think that walk on air. Similar schemes on the road have also been introduced in China and France as well. Who knows, it might soon prove that these 3D zebra crossings are going to be the future of road safety, don't you think?
At last, check out the smart crossing prototype that was unveiled in London this week.