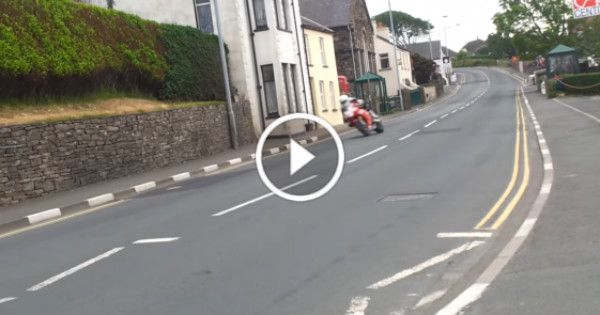 When was the last time you attended a motorcycle race? If the answer is "a while ago" or something similar, you guys are in for a treat! In other words, motorcycle fans, this is your lucky day! No, we are not going to give free tickets to a race, but we are going to do the thing we (probably) know best – sharing videos with you. Presumably, the video you are about to watch features one of the most exciting motorcycle races we have ever seen – the Isle of Man TT (Tourist Trophy) Race!
The most interesting feature of this event is that it takes place literally on the streets of Isle of Man! This means that residents can spectate it from their windows! How cool is that? Whereas attendees can stand almost on the road! Thrilling and dangerous! In fact, Isle of Man TT is all about thrill and adrenaline! And this video depicts exactly that, so we are not talking nonsense. You'll see for yourself once you hit that play button. But before you do that, it would be good to spend a couple of seconds adjusting the volume of you sound device because these bikes running at more than 160 miles per hour sound like the former Formula 1 cars – meaning they are LOUD!
To read more about the history of the famous Isle of Man TT, follow this link.
---
---