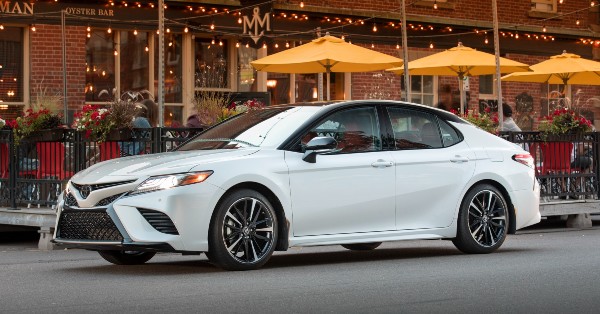 So you might be getting ready to make that big decision, invest in a brand new car. you have gone over the brochures for the 2021 Chevrolet Tahoe and researched reviews of the 2021 Toyota Camry. You might have done all the hard stuff, but boom, you are in a middle of a pandemic. You can't just walk out the door one fine morning to the dealership to test drive the car you want to buy.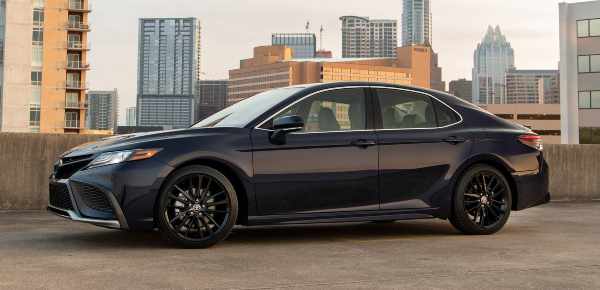 But you absolutely have to buy that car. you have saved up for years to get just that one car, the 2021 Chevrolet Tahoe and 2021 Toyota Camry. Fortunately, even in the middle of a pandemic, you can still buy cars, but the process is very different. After all, desperate times call for desperate measures.
First things first, it is all virtual now; just like your office meetings, your kids' classes, and grocery shopping, you have to do it online. You just have to call your local dealership up. They will try their best to e.g. show you every nook and cranny of the car through a video call. Of course, you can communicate to your heart's content and they will answer all your questions. You cannot take a test drive, or sign any paperwork, but apart from that, it is almost like you were in the dealership.
The next thing to know is that this all is still a work in progress. Not every dealership Around the world will do that for you right this moment. This is the reason why thousands, probably more have been on the sidelines for a few months. The demand for a new car has gone down considerably, which in a lot of ways also means that it is also the perfect time to buy a new car.
How has buying a car changed during the pandemic?
There have been several changes in the car buying ecosystem, and both the customers and the sellers are making changes in how they go about the process. Some key pointer is mentioned below
Almost every possible process is virtual, from browsing to making transactions to actually buying the car itself, it all is behind the screen.
Though the same principles of buying a car apply here too, you will come around a lot of deals that sound too good to be true.
Even for a non-luxury vehicle, valets are delivering cars for a test drive, it has pretty much become the norm.
The good part out of all this, the process of actually buying a car now has become a lot more efficient.
Buying is now a virtual experience: the new normal
Capgemini came up with a new survey on the percentage of people who would like the complete transaction of buying a vehicle online; the number before the pandemic was 39% and now it has increased to 64%.
Of course, there still are people who like the "traditional" way of buying a car showing up to the dealership, see the salesmen in the eye, poke around and inside the car, take in the scents and walk around the lot to see the color options.
But for the people who don't necessarily want that, the majority of them anyways after the pandemic started, the process will now be entirely virtual. Unlike a lot of businesses, the car-buying world was going towards a virtual future anyways following the footsteps of real estate, banking, and medical visits.
Even the negotiations of deals now are been done through an app. As for the paperwork, the valet brings a portable printer along with them to print all the paperwork necessary. In order to reduce surface contamination as much as possible, processes like credit approvals, financing, and all other documents are being done in a virtual environment and if the customers defer that then copies are delivered to their home.
There are deals, but …
Some industry watchers say that this can also be disorienting as after all these are confusing times and considering buying a car is already a heavy decision for a considerable amount of families, they need to take care.
For example, financers are offering 0% financing for 84 months, which sounds unbelievable and too good to be true. Another dilemma people will face is buying ars from three model years, leftover 2019s, current model 2020s, and early intro 2021s. not everyone will be qualified for a great deal and it is harder to know for a buyer what the bottom line for a dealer is in this ever-shifting COVID landscape.
Eventually, buying a car will become more efficient than ever
Car dealerships are not just embracing the change till COVID lasts, there are changing forever. Car companies are now making the delivery of practically everything to homes the norm just like we have adapted to getting our groceries delivered to our house.
Yes, their companies will benefit from this as they will now receive more customers thanks to this streamlined process, but this is good news for the buyers too. More and more people are opting for home deliveries for test drives, this form of buying is known as a "concierge" service, something that was common in the luxury car market all along.
It is a work in progress, and this new way of buying automobiles will not be without its downsides. Unless you are very sure about the time of car you want to buy, the trim, the features, the add-ons, the negotiations, you might need some hand-holding.
It's not just the customers who are facing the stumble, many dealerships are not able to jump into this online-only style of car buying so quickly. Like mentioned before it is still a work in progress. This can be frustrating for the customers on the receiving end of those stagnant dealerships as they will have a less than ideal experience. That would be the reason why many people are rebounding back to physically being present in dealerships and a lot of dealerships are witnessing an increase in footfall compared to the past months. The change to the virtual buying process might not be that dramatic but it is here to stay.