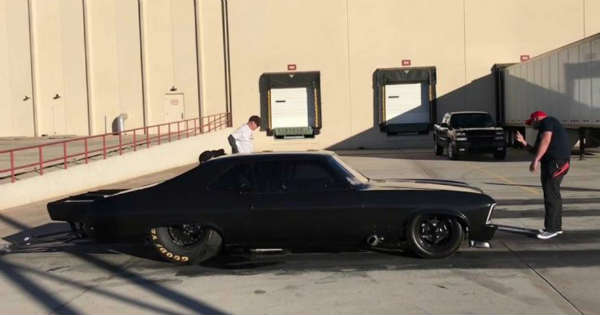 Oh boy, do we love taking a look at awesome cars and all the things that they have to offer. Each time we take a look at such video we get astonished and we are utterly impressed by all the abilities that the car has. However, in the huge number of such cars, there are just few that we can say are truly special. One such car surely has to be the new Murder Nova and it is time for you to take a sneak peak of it in action. You will be amazed at how good the car is; we cannot wait to see it in action on the drag strip!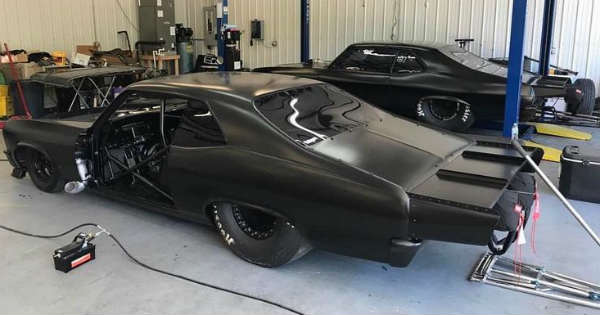 Yes, this black beauty is better than ever and this short test is just a fraction of the real abilities and capabilities of the car. Once you hear that massive engine in action, you will get a real feel of the power of the car.
The guys are outside their shop on the parking lot, which is obviously the place where they test a lot of their cars due to the tire marks there, and they are having some awesome burnouts with the new Murder Nova.
Not only that we see those cool burnouts, but we also get the chance to see the real pull force that the car has. It looks like this vehicle will be the one that many other racers are going to be afraid from.
Take a good look at all of the cool things that this car has to offer!