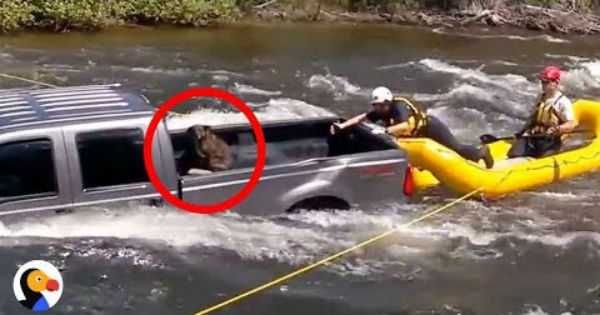 There have been some utterly heroic and unbelievable things that people have done over the years. Innocent animal's lives were saved during true disasters and it is something that restores the humanity back in people. Hereby, it is time to take a look at yet another video in which we see how this dog stuck in the bed of this truck was rescued from the rapid waters. So what had actually happened? Well, the dog was sitting in the bed of the truck when it rolled down in the speeding waters and the owner was not inside.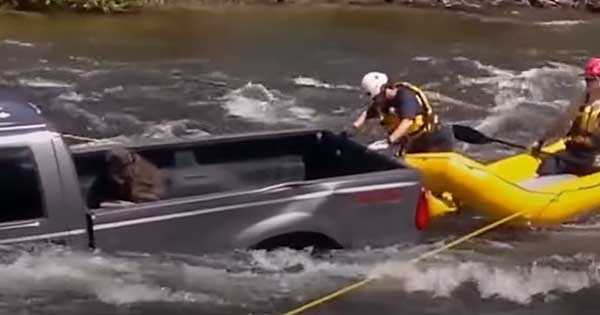 Thus, the dog found itself being alone and utterly afraid by the situation and was unable to move. However, help quickly arrived and by using a water raft, two rescuers put their lives in danger in a frantic attempt to save the dog.
The positioned themselves in the back of the truck and one man even climbed over and inside the bed, hence the dog was not willing to move. It seemed like the dog had realized that it was just about to get rescued so it remained calm throughout the whole rescue mission.
Just minutes after this horror, the dog was finally taken back to shore and away from the rapids in the river. What do you think, what could have happened to this dog stuck in the truck bed if it was not for the fast and brave reaction from these two rescuers and their crew?
At last, check out these stuck animals that don't seem to have a problem with that!