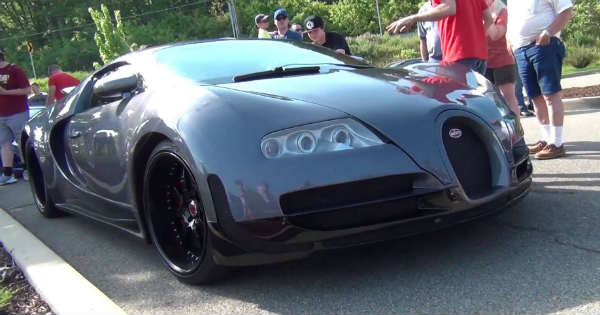 When it comes to expensive and powerful super cars, everyone would want to own one in his garage. However, the reality is something way different and purchasing one such beast is going to cost you lots and lots of money. As a complex solution to this problem, people began to come up with exact replicas of those super cars. Hereby, in this video we are going to take a look at a fake Bugatti Veyron that looks absolutely stunning and the attention to details is surprisingly awesome and amazing.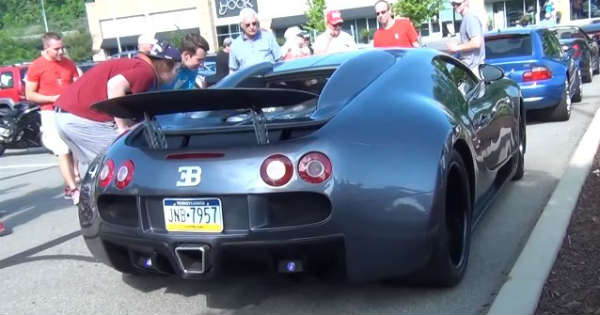 This car was seen at the Pittsburgh Cars and Coffee meet that had just recently took place. Besides seeing some of the most amazing and expensive cars of today, there were ones that cost just a fraction of the price of the real ones, such as this fake Bugatti Veyron.
We take a close up look from various different angles of the car, and we must admit that even though there are some imperfections and there are some things that look a little bit off.
Apparently, only 10 such cars are going to be ever made. These guys had a chance to have a word or two with the owner and share their opinion about the car. Even though we are not sure about its price hence there is not precise information, we ought to say that it is probably going to cost just a fraction of the original price.
What do you think, is this the best super car replica ever made?
Before you go, have a look at the worst car replicas in the World.