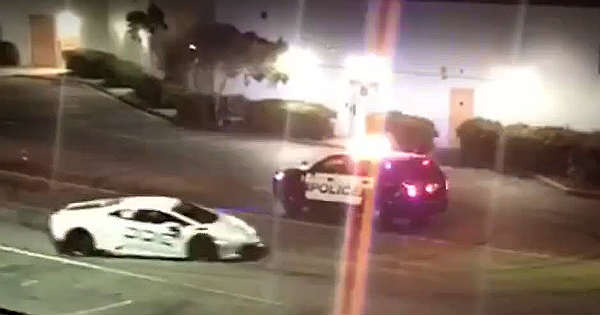 There are certain people who are not afraid of absolutely anything and it seems that nothing can stop them from doing what they want. This is especially true for certain drivers who have some ridiculously fast super cars. They push their cars to the upmost limit in a search of glory and reputation. Hereby, the Lamborghini we see in this video managed to perform a ridiculous police escape, something that not many people would dare to do it, especially like that. So what had actually happened?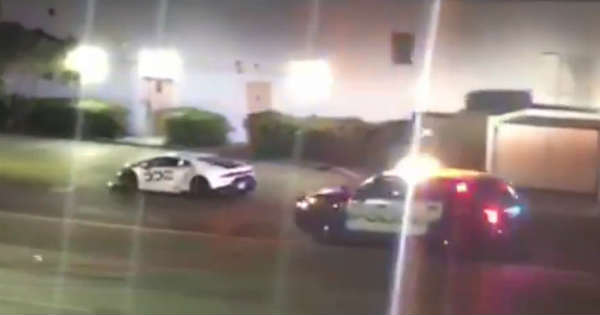 Well, even though the video is short and we do not know the exact reason why this has happened, a police car was driving behind the white Lamborghini with its flashing lights turned on. They wanted to pull over the Lamborghini driver and soon after, both of the cars stopped nearby. However, instead of getting out from his car, the Lamborghini driver decided to perform an unthinkable police escape.
At first, the driver did couple of donuts around the police vehicle and left the person who was filming in shock and disbelief. If that was not enough, the car then decided to flee the scene and head into completely the opposite direction.
The police car went immediately after him. However, we are not sure what had happened next hence the video ends just about there.
If we ought to judge based on the power of both cars, the Lamborghini could have easily escaped the police car if that was the driver's intention at first place!